The LODOWN X KAWECO - SKETCH UP Pencil 5.6 mm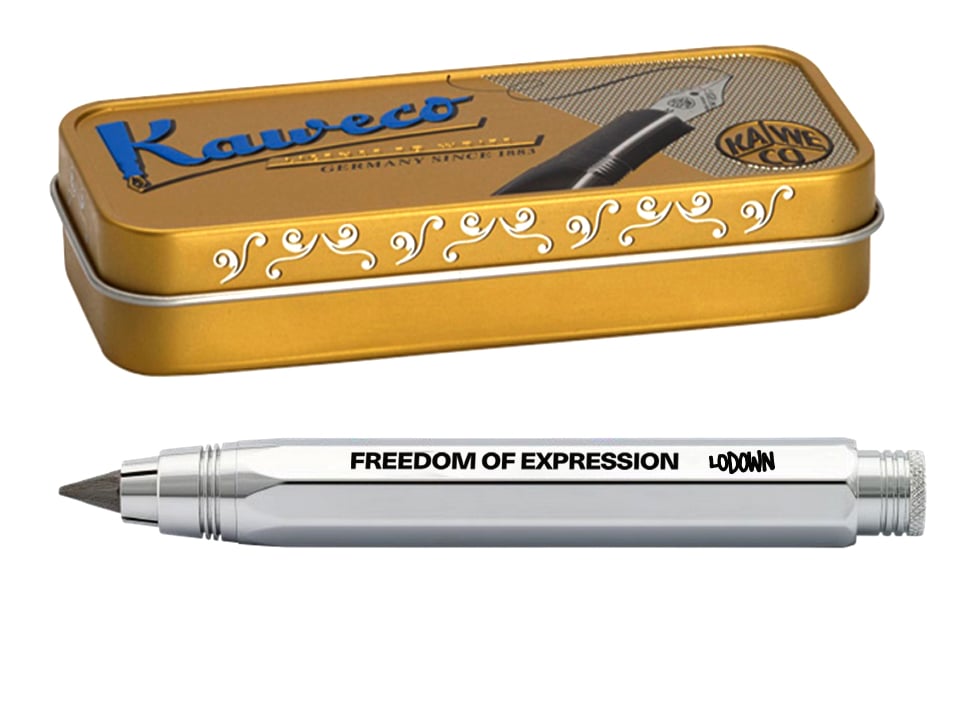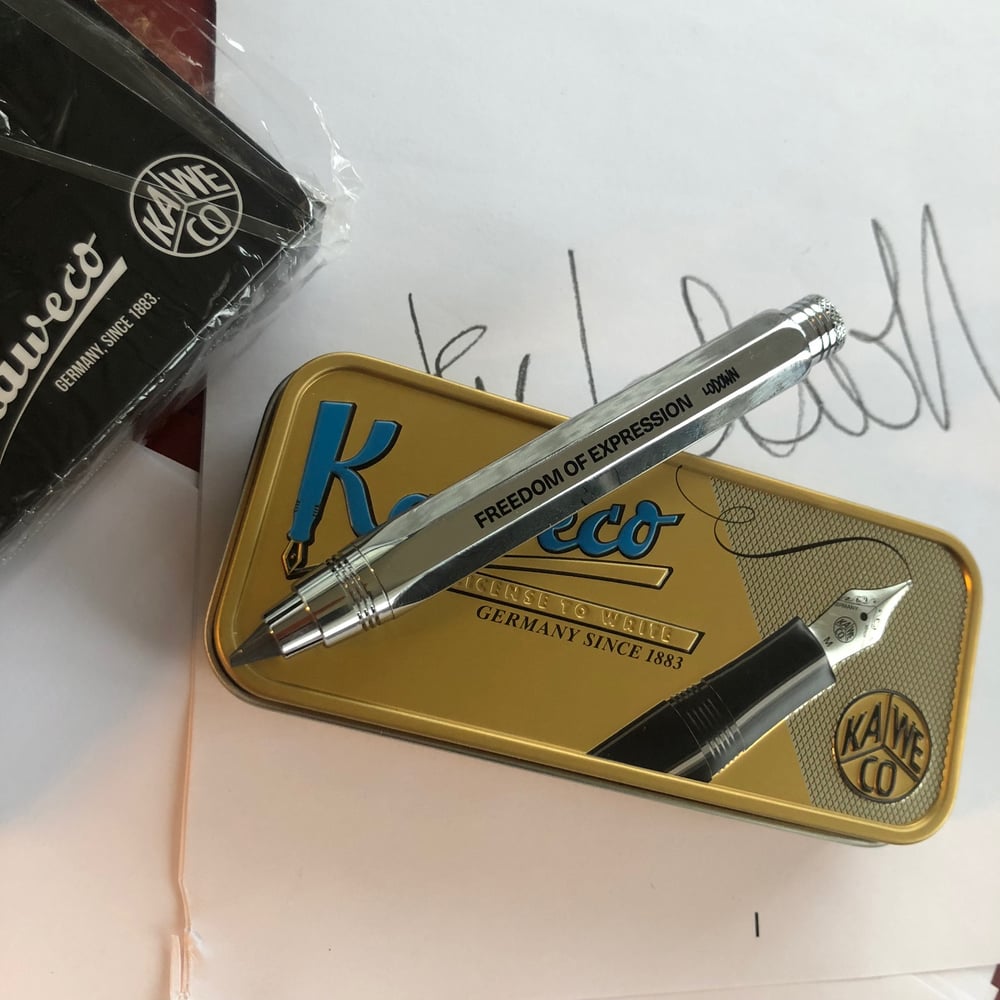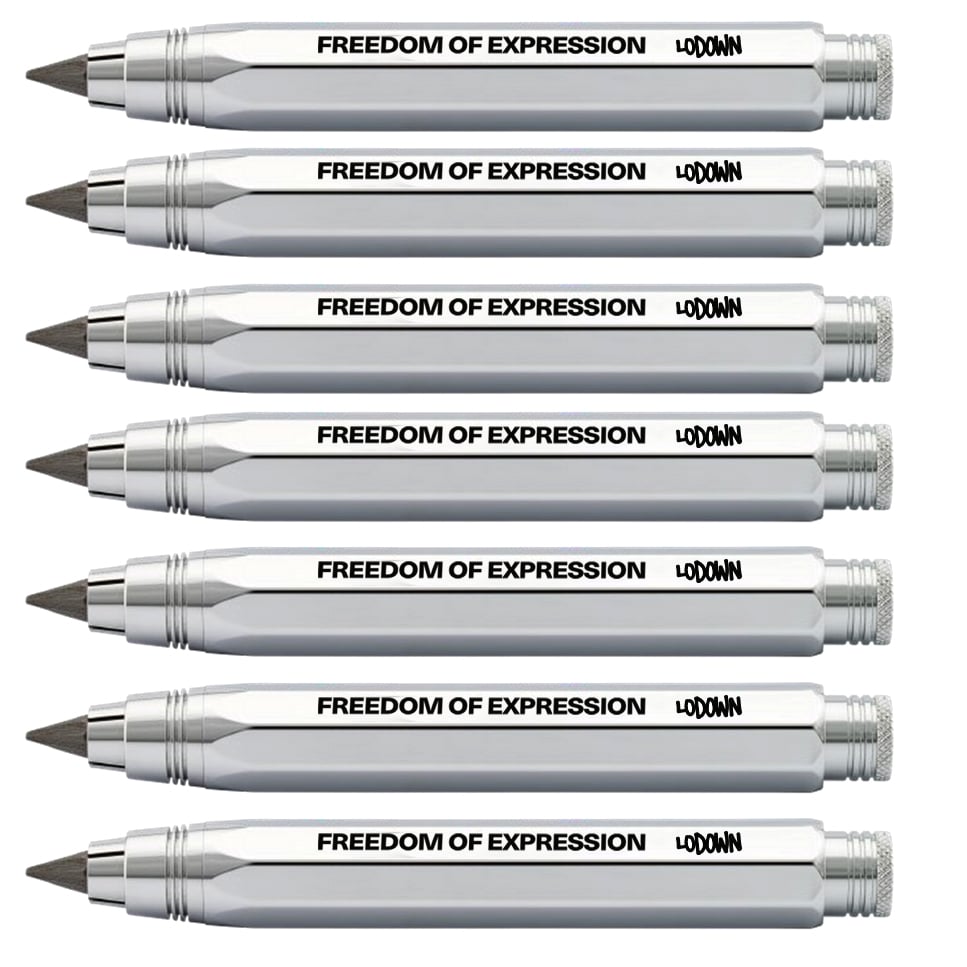 A classic clutch pencil made of solid metal in our eight-point format. This model is preferred for technical and artistic drawing. The high-quality mechanism holds a lead with a line width of 5.6 mm and, as standard, the very soft 5B hardness. The metallic body made of high-quality chrome-plated steel gives this writing instrument its special feel and elegance.
There is a sharpener in the removable pusher.